Valentine's Day is just around the corner! You can spend it in different ways: buy a bouquet of flowers and go to a restaurant with your partner or you can just relax and dedicate this day to your dearest person - yourself.
We really like the message posted by Meghan Markle a couple of years ago. It was a note about self-love and how you don't need anyone else but yourself to be happy. "So whether you have a special someone, you'll be with friends, or you'll be flying solo this Valentine's Day (or any other day for that matter), be good to yourself. Love yourself, treat yourself, honor yourself and celebrate you. Be your own beautiful, darling, cherished and funny Valentine. You deserve it," – Meghan says.
Following the self-love idea, Korean Kiwi Beauty came up with 6 easy ideas how to spend Valentine's Day and practice self-love on the 14th of February (and every other day of the year!).
Run a full bath of water with foam bubbles and candles, a bottle of nice wine and a good book
What could be better than this? Maybe only the presence of a specially trained person to serve you grapes and soufflé. But it will do so. Pick up one of these chic themed glitter bath bombs and add a festive splendour!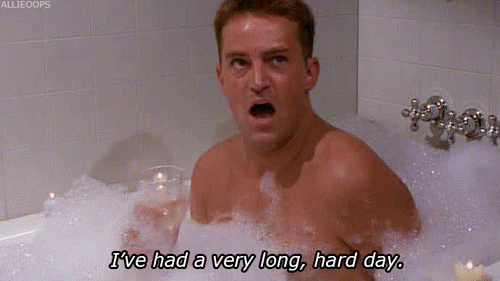 Pamper yourself with K-Beauty 
There's nothing more satisfying than pooling blackheads with a peel off mask or relaxing with a funny sheet mask for 15 minutes. Self-love starts from loving the skin you are in!
Invite yourself for a dinner
We know this sounds weird, but it could be the best date of your life. Think about it. No one will judge you for what you order. Therefore, you can start with dessert, and then switch to tasting several dishes from the best varieties of wine. Yes Yes.
Go to the cinema
We're serious. On Valentine's Day, make your way to the cinema to see the Fifty Shades Freed. And watch the couples, of which only 50% really wanted to see this film. We mean, 50% from each couple. Yes, this 50 % are the selfish women who dragged their guys to this execution. This is the best part of this session. We swear.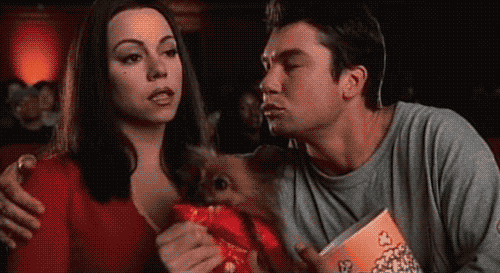 Prepare a festive dish
Let's be honest – some of us are terrible cooks. But from time to time we all like to experiment with the new menu that we found on Pinterest (obviously, where else?). And you would like to do it without worrying that someone else, besides you, can suffer from food poisoning, right? Valentine's Day is a wonderful occasion to have your own kitchen rules, include your favorite Spotify playlist and generously splash some good wine to the glass.
Enjoy the Netflix marathon with your favorite romantic comedies
This is definitely our favorite idea. Some of us already have a list of movies saved in the Netflix queue specifically for Valentine's Day. All what's left to do is to buy your favorite ice cream and put on comfortable pajamas.
Voilà! The ideal closed party can be considered open!
You are not required to spend Valentine's Day in melancholy and sadness only because you don't have a partner. Get out of bed, get dressed and do something nice for yourself.
Because self-love is the first love to start with!
Happy Valentine's Day from Korean Kiwi Beauty!